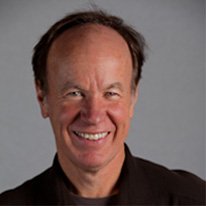 Calvin B Harley, Ph.D.
Telomere Diagnostics, Inc.
President & Chief Scientific Officer
Telomerase is not an oncogene
Telomerase is the critical enzyme in overcoming growth limitations due to telomere dysfunction, but it does not cause growth deregulation and hence is not an oncogene. There are, in fact, dozens of normal cell types that have been immortalized with telomerase without signs of cancerous changes, without altering differentiation capacity, and without altering preexisting genetic abnormalities. These observations suggest a range of opportunities for the use of telomerase immortalized cells in research, disease modeling, and drug discovery, as well as telomerase activation for treatment of certain age-related diseases. Even though telomerase-mediated prevention of cell senescence and/or genetic instability of pre-crisis cells may reduce the initiation or progression of cancers, caution is still warranted in telomerase activation therapies, as the theoretical risk of immortalizing or extending the lifespan of existing tumor cells must be weighed against the potential benefits.
Killing tumor cells in cancer patients with telomerase-based strategies has never before looked so promising. Despite the complexities of telomere dynamics on cancer initiation and progression in mice, and unresolved questions in humans, it seems clear that 'remortalizing' a lethal tumor through efective and specific telomerase inhibition, especially for tumors with short telomeres, will improve a patient's prognosis. While advances continue to be made in the discovery of telomerase inhibitors, other approaches to specifically killing telomerase positive tumor cells have achieved experimental support. hTERT promoter-driven suicide genes have proven efective in vitro and in animal models, and therapeutic hTERT vaccine strategies are now in human clinical studies.
Although further research in this exciting new area of biology will undoubtedly help clarify mechanisms of action and point to better, safer, and more cost-effective therapeutic approaches, it is gratifying to finally see the light at the end of the tunnel for the development of much-needed medicines based upon the telomere hypothesis of cell aging and immortalization.